Lobby Law Compliance for Your Nonprofit Organization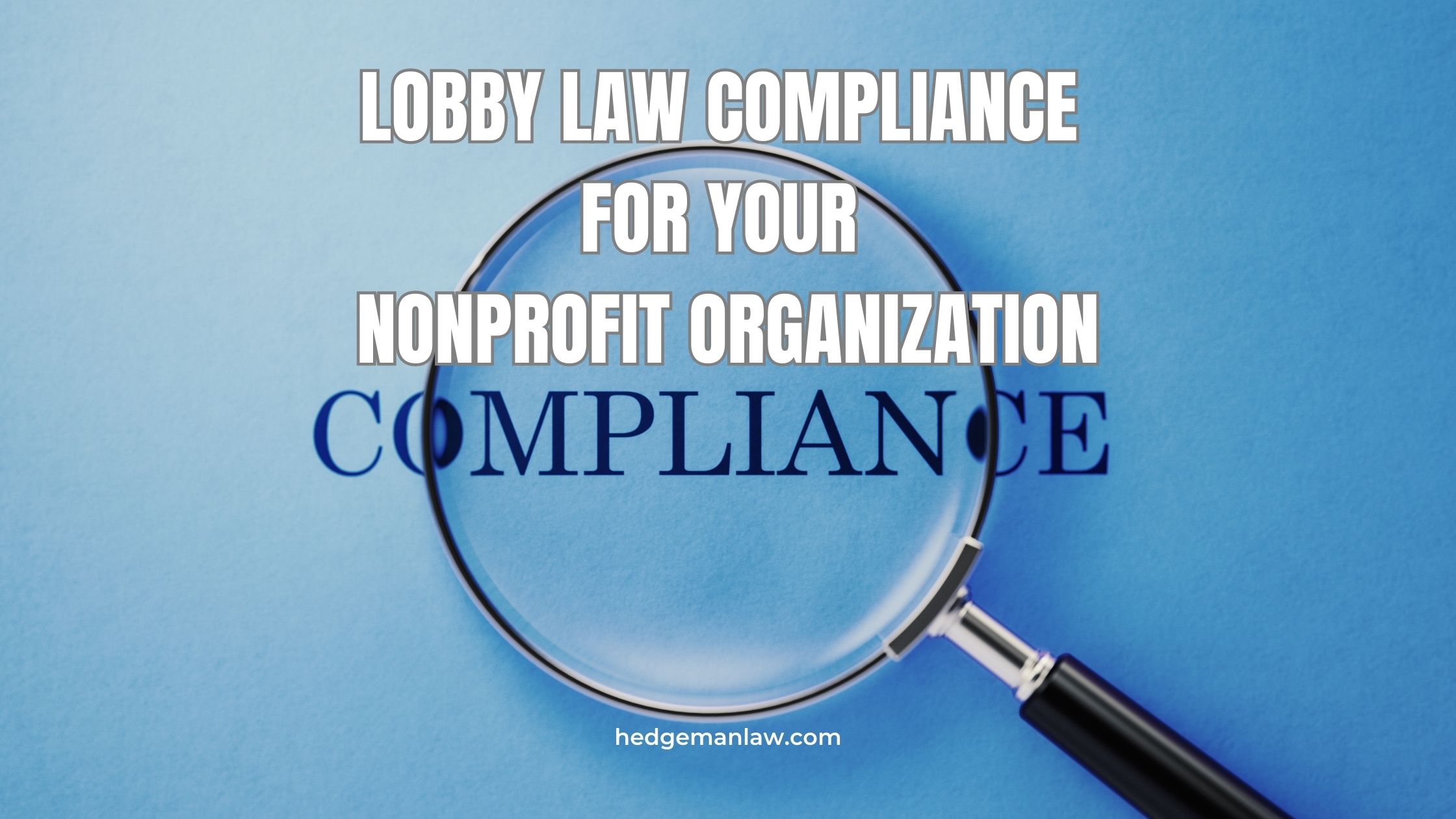 Lobbying is a valuable tool for nonprofits to influence public policy and advocate for causes that align with their mission. However, to maintain transparency, uphold your organization's reputation, and prevent potential legal issues, it's crucial to adhere to lobby law compliance regulations.
Here are some key points to keep in mind:
Registration and Reporting: Depending on your jurisdiction and the extent of your lobbying activities, you may be required to register as a lobbying entity. Make sure to understand the threshold that triggers the need for registration and the associated reporting obligations.
Define Lobbying Activities: Clearly define what activities constitute lobbying under applicable laws. This includes direct communication with government officials, advocating for specific legislation, and attempting to influence policy decisions.
Disclosure of Lobbying Expenditures: Properly document and report all expenses related to lobbying activities. This includes expenses for materials, events, travel, and any other costs incurred in pursuit of your advocacy goals.
Gift and Contribution Limits: Be aware of any restrictions on gifts, contributions, or entertainment offered to government officials or legislators. These limitations are in place to prevent undue influence and conflicts of interest.
Tracking and Documentation: Maintain detailed records of your lobbying efforts, including the issues you're advocating for, the individuals you're communicating with, and the outcomes of those communications.
Volunteer Activities: If your organization engages volunteers in lobbying activities, ensure that they understand the boundaries and comply with lobbying regulations.
Educational vs. Lobbying Activities: Distinguish between educational activities (which might not count as lobbying) and direct lobbying efforts. Understand how much lobbying your organization can engage in without jeopardizing your nonprofit status.
Public Disclosure: Some jurisdictions require public disclosure of lobbying activities and expenditures. Be prepared to provide accurate and timely information if required.
Consult Legal Counsel: If you're unsure about the application of lobbying regulations to your specific activities, it's always advisable to consult legal counsel experienced in lobbying law compliance. (link to web page)
Stay Updated: Lobbying laws can change over time. Stay informed about updates or changes to relevant regulations that might impact your nonprofit's advocacy efforts by subscribing to our newsletter.
Remember, adhering to lobby law compliance not only safeguards your organization's legal standing but also reinforces your commitment to transparency and ethical advocacy.
If you have any questions or need further assistance regarding lobby law compliance or any other Government Relations matters, please don't hesitate to reach out to our firm. We are here to ensure that your nonprofit's advocacy initiatives are conducted smoothly, ethically, and within the boundaries of the law.