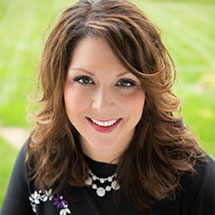 Catherine M. Hedgeman
Contact
Email Me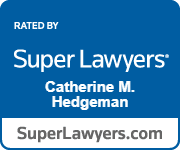 Practice Areas
Real Estate
Nonprofit Law
Litigation
Corporate Law
Regulatory/Government Relations
Albany Law School of Union University, Albany, New York

Juris Doctorate – 2000
Honors: Awarded the Dominick Gabrielli award for excellence in Appellate Moot Court
Law Review: Albany Law Review, Associate Editor, 1997 – 2000

Union College

Bachelor of Arts – 1996
Honors: magna cum laude
Honors: with Department Honors
Major: Political Science
New York
U.S. District Court Northern District of New York
U.S. Bankruptcy Court Northern District of New York
U.S. District Court Western District of New York
U.S. District Court Southern District of New York
District of Columbia
District of Columbia Court of Appeals
U.S. Supreme Court
Gabrielli Memorial Award for commitment, dedication, support, and volunteerism to the Moot Court Program at Albany Law School, 2002
Capital District Business Review 40 Under 40 Award, 2005
Albany-Colonie Regional Chamber of Commerce Women of Excellence Award for the Emerging Professional, 2005
Appointed to the New York State Young Leaders Congress by the Spitzer administration to advise on economic development issues pertaining to the attraction and retention of young people in New York, and how to build sustainable communities
Featured in the March 2008 edition of Success Magazine
Featured in O Magazine's November 2008 issue as one of 80 women who received a Women's Leadership Award for her work on economic development issues, philanthropy, and volunteerism
Woman of Distinction Award: Junior Trailblazer from the Girl Scouts of Northeastern New York, 2008
Appointed to the New York State Commission on National and Community Service by Governor Patterson, 2010
Professional Associations
New York State Bar Association, Member
District of Columbia Bar Association, Member
Capital District Women's Bar Association, Member
Women's Bar of the District of Columbia
Current Employment Position
A native of Albany, New York, Catherine Hedgeman is a magna cum laude graduate of Union College where she earned a Bachelor of Arts degree in Political Science with Department Honors in 1996. After college Catherine pursued a career in government relations on Capitol Hill in Washington DC, when she decided to return to her hometown to attend law school. Catherine received a Juris Doctorate degree from Albany Law School in 2000 where she was an associate editor of The Albany Law Review and was awarded the Dominick Gabrielli award for excellence in Appellate Moot Court. After graduation, Catherine practiced in several of New York's prestigious law firms as an associate and lobbyist.
She is admitted to practice before the courts in the State of New York, U.S. District Courts, Northern District of New York, and Southern District of New York. Ms. Hedgeman is also admitted to practice before the District of Columbia Court of Appeals, the U.S District Court, District of Columbia, and the United States Supreme Court. She is a member of the New York State Bar Association and the District of Columbia Bar Association.
Ms. Hedgeman is the recipient of the 2002 Gabrielli Memorial Award for commitment, dedication, support, and volunteerism to the Moot Court Program at Albany Law School, and has presented past lectures including Marketing 101 for Young Lawyers, New York State Bar Association Annual Meeting, January 2003, Marketing for Young Lawyers, New York State Bar Association Women on the Move Seminar, Albany, New York 2004, and The SEQRA (State Environmental Quality Review Act) Process, Lorman Seminar in 2005.
In 2004, Ms. Hedgeman founded GenNEXT, a business council of the Albany-Colonie Chamber of Commerce for business professionals ages 23-40. As chair of the council, she focused on preventing the Capital Region's "brain drain" and on providing meaningful networking and business opportunities for young professionals.
In January of 2007, Ms. Hedgeman started her own law firm, the Hedgeman Law Firm which has offices in Albany, New York, and Washington D.C. She specializes in Nonprofit Law, Municipal Law, Real Estate Law, Land Use/Zoning/Economic Development, Commercial and Civil Litigation, Labor and Employment, and Government Relations. Ms. Hedgeman currently represents, municipalities, public authorities, Not-For-Profit Corporations, and national and international business corporations. In the past, Ms. Hedgeman has represented numerous institutional clients such as National Grid, Clough Harbor and Associates, Albany County, and Key Bank, the Cohoes Local Development Corporation, the Cohoes Industrial Development Agency, several NYS Land Banks, and D.C. Nonprofits.
In September of 2007, Ms. Hedgeman founded The Stakeholders. The Mission of The Stakeholders is to "empower people to stake their claim in the future of their community."
In 2008, Ms. Hedgeman was appointed to the New York State Young Leaders congress by the Spitzer administration to advise the administration on economic development issues pertaining to the attraction and retention of young people in New York, and how to build sustainable communities. Ms. Hedgeman was also featured in the March 2008 edition of Success Magazine and is also the recipient of the 2008 Woman of Distinction Award: Junior Trailblazer from the Girl Scouts of Northeastern New York, the 2005 Capital District Business Review 40 Under 40 Award, and the 2005 Albany-Colonie Regional Chamber of Commerce Women of Excellence Award for the Emerging Professional. In November of 2008, Ms. Hedgeman appeared in O Magazine as one of 80 Women who received a Women's Leadership Award for her work on economic development issues, philanthropy and volunteerism, from the White House Project and O Magazine, The Oprah Magazine.
Over the past ten years, Catherine has served on a number of civic and nonprofit board of directors including, the Downtown Albany Business Improvement District Public Relations Committee, the Albany- Colonie Regional Chamber of Commerce, the Center For Economic Growth, the Community Foundation for the Greater Capital Region, and the Tech Valley Civic Forum, which involved stakeholders from all sectors –business, government, nonprofit, education, in creating the vision for Tech Valley. As a member of the forum, Catherine assisted in creating a Community Progress Report with key indicators of the quality of life and community well-being in the Capital Region. The Report focused on the human side of economic development and included indicators reflecting key social, environmental and economic factors affecting the community's well-being and long term sustainability.
In August 2010, Ms. Hedgeman was appointed to the New York State Commission on National and Community Service by Governor Patterson and has been reappointed to the Commission by Governor Andrew Cuomo.