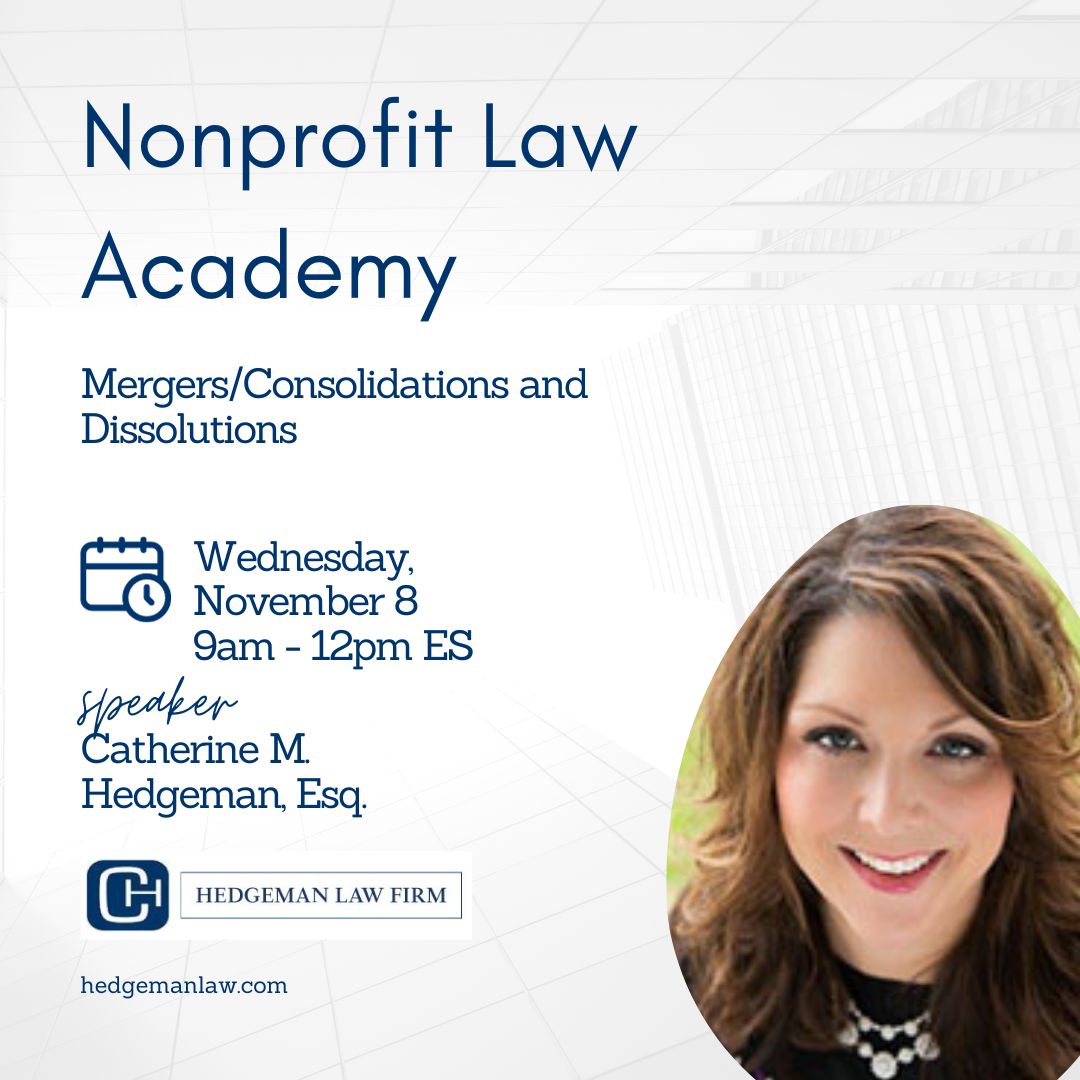 2020 has been a challenging year in more ways than one for tax-exempt entities and Religious Corporations.
Now, more than ever, tax-exempt organizations are being asked to do more with less. For some, the donor base has dried up and corporate citizens have less capital to invest in nonprofit missions. They are looking to laser focus their efforts for the most significant impact. If your tax-exempt entity is considering its options for a sustainable future, your leadership staff and board should attend the Nonprofit Law Academy.
Session Info: Mergers/Consolidations and Dissolutions
Sustaining independent nonprofit organizations is becoming challenging in the current economy. Should your organization seek partnerships, joint ventures, merge or dissolve? This seminar is designed to educate the participant on different forms of collaboration between nonprofits, mergers of nonprofits, or contemplation of dissolution.